Every year March 17 sees many of us force our way through an annual pint of Guinness, or asking the bartender to dust off the Jamison's bottle for a drink of the only Irish Whiskey we know. Irish whiskey in Australia simply isn't that well known or understood.
That's why we decided to hold an Irish whiskey tasting for our March meeting, but we didn't want just any old Irish drams. We searched around for a few different malts; something traditional, something craft, and something with a little peat.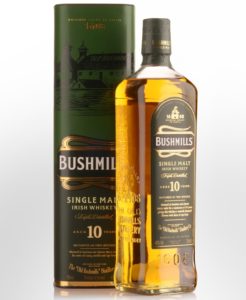 This whiskey is from one of the older Irish distilleries (contentiously claims to be the oldest), is triple distilled in the traditional way, and aged in both Bourbon and Oloroso Sherry barrels. The initial nose of this was quite abrupt, but very smooth to the taste.
Coming off the back of last month's cask strength tasting, that first taste seemed a little bit soft, especially considering how much more there was to the nose. However, while there wasn't a whole lot going on, what was there was done well. It was well crafted and balanced, making for a good, soft start for the night.
While not a terrible whisky by any means, it wasn't rated highly amongst most – scoring an average of 5.7 out of 10.
Info Sheet: Bushmills 10yo Single Malt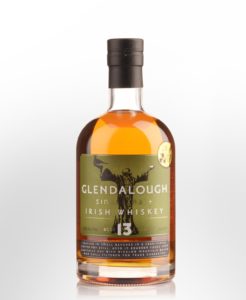 From the oldest to the newest, Glendalough is a relatively new craft distillery claiming to make great Irish whiskey in the style that made your grandfather start drinking. For a new distillery, that can often seem like big talk, but it well lived up to its own hype.
Giving a lot more to the initial nose, we picked up sweet scents like roasted apple and even toffee. There was a darker colour too, due to the extra time spent in bourbon barrels compared to the Bushmills. That scent carried across with a honey style sweetness mixed in with some great complexity.
It had the smoothness of Irish whiskey but seemed to carry a bit more weight, as you could really feel the alcohol at the front end, tasting stronger than its 46% without being overbearing. Just about everyone seemed to enjoy the bold detail of this dram and the warmth as it went down.
Almost everyone scored this over 8, with a few reserved scores bringing it down to an average of 7.6 out of 10.
Info Sheet: Glendalough 13yo Single Malt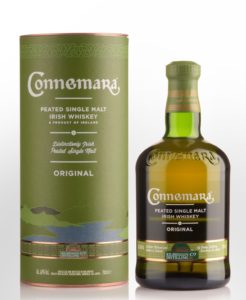 Breaking from the Irish standard, this dram is only double distilled and marketed as a peated Irish whisky. That peat really hits the nose like a Scotch, but to the taste it smooths out and you almost wonder where the peat went.
In the absence of peat, there's a smooth sweetness like vanilla that you could almost have too much of and need to move on. Once you get past the deception of the nose and that sweetness, you can get a slight peat flavour, but the real complexity on this is the long tail. It's a flavour that lingers for quite a while.
Reasonably crafted and dancing between a scotch and an Irish whiskey, this bottle got an average of 6.4 out of 10.
Info Sheet: Connemara Peated Single Malt
History of Irish Whiskey: Just briefly, Irish whiskey was at one stage the more popular spirit over scotch (the word 'whiskey' is derived from the Gaelic word for water). As Scotland caught up, the Irish War of Independence and prohibition in the US greatly impacted the Irish whiskey industry, forcing it into decline. More recently, Irish whiskey has been making a comeback and is currently the fastest growing spirit category in the world. 
All in all, the night was a good eye opener as many of us weren't aware there was so much diversity to the Irish whiskeys. We had a great turnout as we welcomed a few new members, and even had the Queensland Malt Whiskey Society Laird, Peter Johnston, in attendance, who brought news of the upcoming QMWS Whisky Expo in July. Keep an eye on our Facebook page and your email for updates about tickets and special prices for members.
For now though, remember to keep Wednesday the 26th of April free for our next tasting.
Slainte,
Nath Martyn
Chieftain