Filled with trepidation for the August tasting due to the developing COVID situation in Brisbane due to the lockdown, there was feverish excitement and curiosity amongst members as we were able to hold the monthly meet, albeit with a week's delay. We had a smaller group size than normal given the circumstances; only fourteen members were able to attend and with 5 bottles of unique Australian Whiskies to share amongst us, needless to say it was a happy crowd. Tonight's selection begins with the Morris Signature Single Malt, the Starward Tawny, the Limeburners Sherry Cask, the Watkins Small Batch Single Malt, and concluded with the Hellyers Road Peated.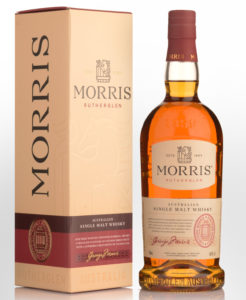 Starting our journey in Victoria with the Morris Rutherglen Signature Single Malt, the Morris family is one of the most proclaimed fortified wine producers in the world. Naturally with their access to fortified wine barrels for ageing, they decided to use their knowledge and tradition of fortified wines to create a unique Australian port-cask whisky.
Nose: Hints of dark fruit, toffee and vanilla, bold new make spirit
Palate: Warm Vanilla, notes of raisins and subtle dark fruits
Finish: Short but warm and sweet.
Score: 6.6
Scoring only a 6.6 amongst members; the common consensus was a delight on the nose with a body a little too subtle and a finish too short.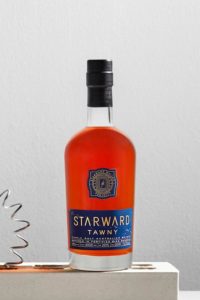 Remaining in Victoria and continuing with the fortified wine trend, is the Melbourne-based Starward Tawny Single Malt. Twice distilled and aged in ex-Tawny fortified wine barrels, this delightful dram is reminiscent of traditional Christmas flavours.
Nose: Warm citrus, toasted oak, and hints of raisins
Palate: Dried dark fruits and stewed spices with notes of nutmeg
Finish: Long with a subtle spice, slightly too high in ABV for a smooth finish
Score: 6.6
Similar to the first dram, the Starward scored a 6.6 as although it held great promise and depth of flavour, the high ABV led to a rough feel and finish.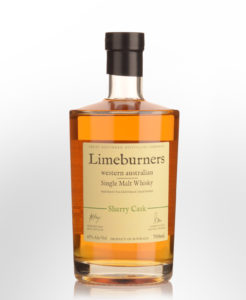 Standing at the harbour's edge in Albany, the experts at the Great Southern Distillery have created this unique distillation matured in second-fill bourbon barrels and finished in old, small sherry casks. With heritage from Scotland, this distillery was recently opened in 2004 by Cameron Syme and maintaining their very small size; each batch is produced and bottled by hand.
Nose: Hints of new make, notes of banana with subtle apricot
Palate: Roasted fruits and spices with a touch of hazelnuts
Finish: Short with subtle notes of spice and oak.
Score: 6.1
Scoring the lowest of the night, this was a surprise amongst members. Noted for its hints of flavour on the nose, the consensus was this dram is simply too short and subtle for extensive enjoyment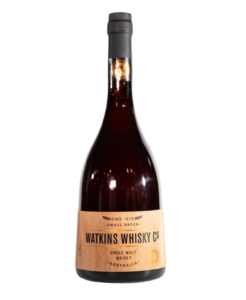 The only distillery in North Queensland, the Mt. Uncle Distillery is known for its bizarre bottles, unique flavours, and the purpose-built hybrid staves made from ex-red wine casks and ex-bourbon casks. Receiver of multiple medals and awards including the Distillery of the year (2017), the Mt Uncle brand has remained under the radar of most Australian whisky drinkers. That deserves to change.
Nose: Sweet citrus notes with hints of butterscotch
Palate: Deep apricot with hints of orange and pear
Finish: A touch of warm burnt orange developing to sweet herbs and leather and wood
Score: 7.8
A big leap in overall score, this dram was widely loved by members and praised for its delightful orange notes and smooth body.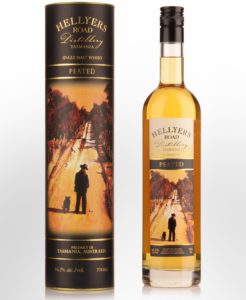 Returning to the south in Tasmania we have the Hellyers Road Distillery who se ex-Bourbon American Oak barrels and peated grain imported from Inverness, this dram won the award for nations best at the Malt Whisky Society of Australia Awards in 2010. True scotch lovers will find this Australian peated adaption an absolute delight.
Nose: Enjoyable notes of peat with hints of ripe fruit, apples, and oranges
Palate: Smooth and sweet smoke, citrus, and spice
Finish: Long, soft smoke with a touch of fruit
Score: 8.4
Soaring above the competition and unsurprisingly as a peated whisky, this was loved by all for its full-body and well-rounded balanced flavours with just a hint of peat and smoke to be enjoyed by everyone.
That concludes our Australian Whisky tasting; it's encouraging and delightful to see the range of whiskies and distilleries in Australia continue to grow, expand, and experiment. In a few years our nation has come a long way and as lovers of all whisky we eagerly await the unique drams hat will undoubtedly come in the future. As the COVID situation eases in Queensland we look forward to returning to our normal, larger sessions with all of our members. We have another great line-up next month and we can't wait to share what's in store for all lovers of whisky.