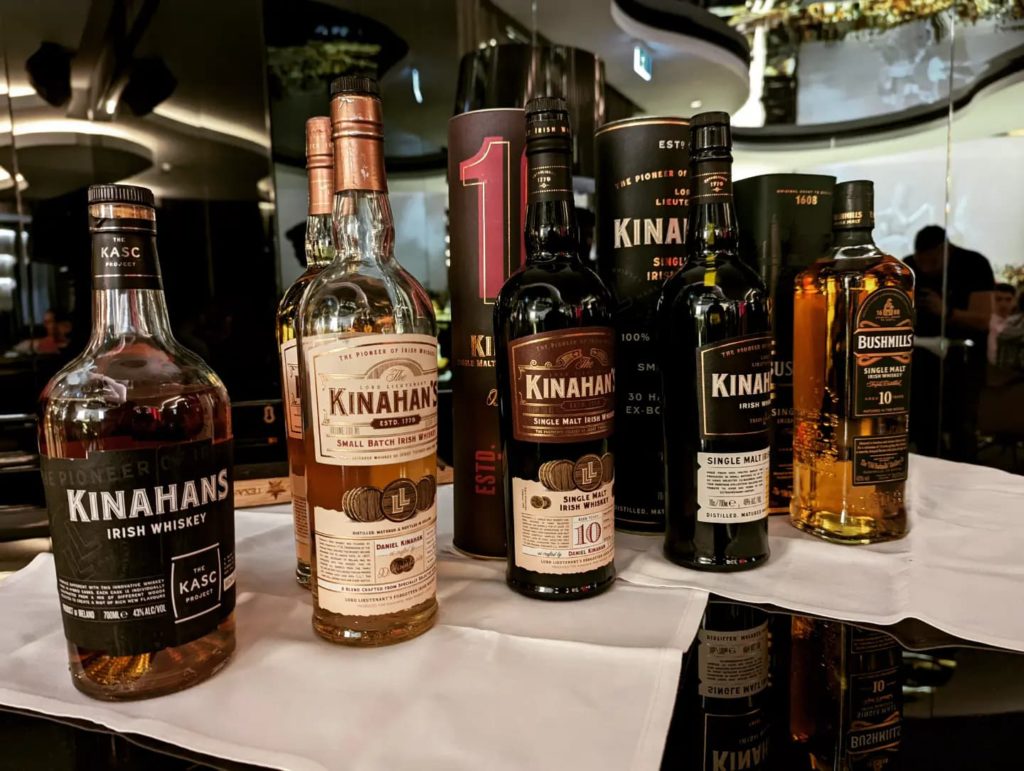 The arrival of March beckoned a journey into the joyful world of Irish whiskey and the wonderful flavours of one of the oldest Whiskies still in production. This month we welcomed our guest speaker and presenter Travis McKenna from one of Australian's leading premium spirit distributors Iconic Beverages. Travis took us through a range of four Kinahan Whiskies after which we gave a toast to International Women's Day by acknowledging Helen Mulholland from Bushmill's distillery as the first woman to be inducted into the Whisky Hall of Fame, finishing our night on a classic Irish dram of Bushmills Single Malt 10yo.
A majority of members are very familiar with whiskies heralding from Scotland and all of us were excited to jump the pond and try the night's Irish selection, many of which were first time sips for a few of us. Continuing from last month's tasting, each whisky was scored upon initial tasting and then again at the end of the evening. As seen below we will give the initial and the final score and results were surprising. We had 23 members attend and it was a tight scoring among drams as the evening came to a close.
---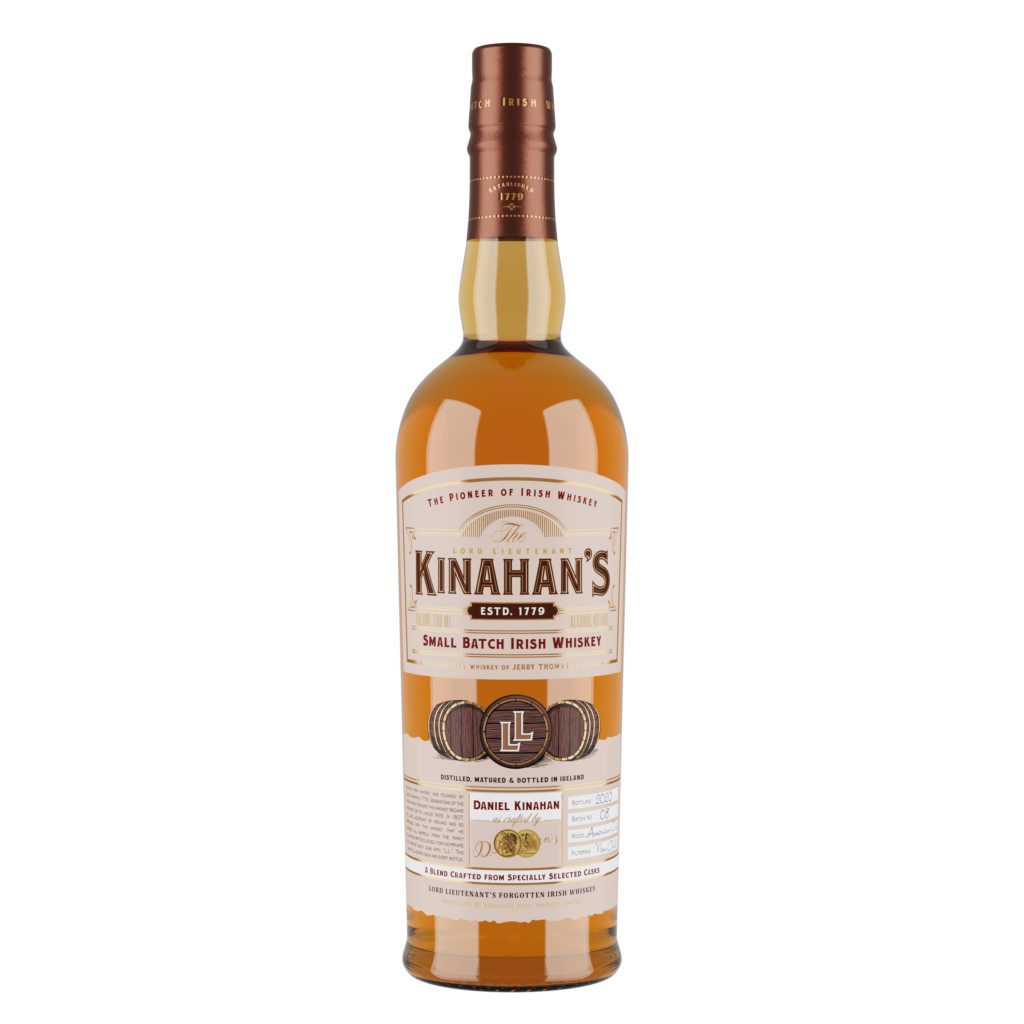 Kinahan's whiskey distillery is located in Dublin and was founded in 1779. Dubbed the pioneer of Irish whiskey, it's the oldest Irish whiskey still available today. The small batch is a traditional Irish blend matured for various ages in American oak ex-bourbon casks. Our members remarked it's smoothness, notes of spice and ripe apricots and peaches with a subtle finish.
Nose: Rich, nutty, and fruity with red apples, ripe peaches, almonds, and a hint of butterscotch
Palate: Sweet cream, orange peel, apricots, and peaches with sweet spices.
Finish: Medium malty finish with notes of lemon, vanilla, and oak.
Initial Score: 7.4
Final Score: 6.9
---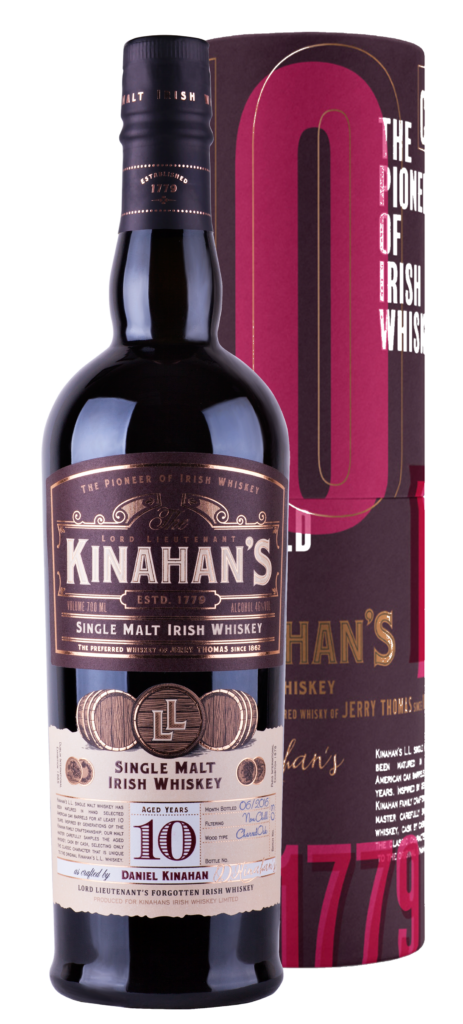 A rare and exceptional traditional single malt whiskey renowned for its extraordinary taste and character, it's aged for 10 years in American oak ex-bourbon casks and delivers delightful dark, oily chocolate flavours. Of particular interest to our members were the notes of chocolate and cream.
Nose: Chocolate with tropical fruits.
Palate: Allspice notes balanced by orange, cherries, and touches of malt and nuts.
Finish: Long, dark, and oily with hints of bitter chocolate.
Initial Score: 7.2
Final Score: 6.9
---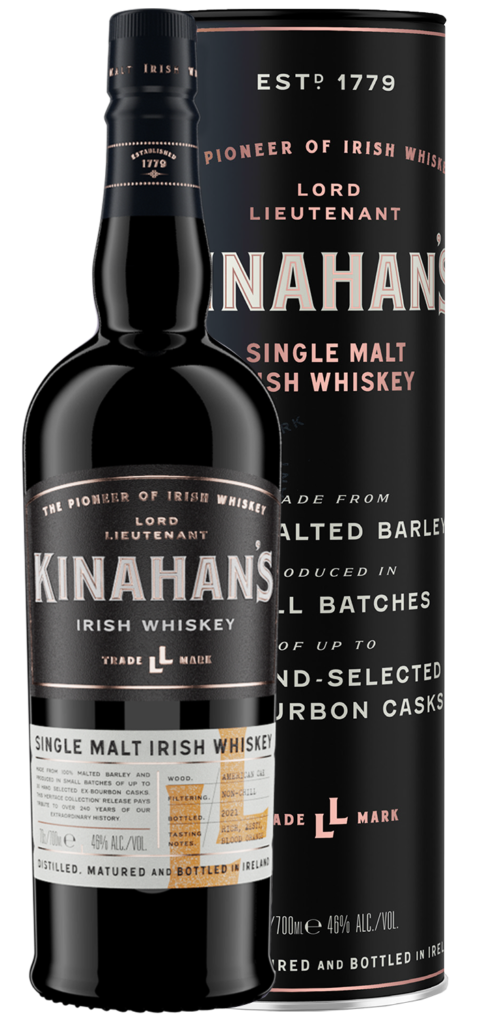 This is the latest dram from Kinahan and is made from 100% malted barley and produced in small batches of up to 30 hand-selected first-fill American oak ex-bourbon casks. The Heritage Collection Single Malt was created to pay tribute to over 240 years of Kinahan's extraordinary history. This one was the easy favourite of the night scoring much higher across the board than the others and thoroughly enjoyed for its full body, strong finish, and balanced flavours of chocolates and fruit.
Nose: Blood orange, toasted caramel, hazelnut, cigar, tobacco, and cocoa.
Palate: Chocolate, coffee, ripe pears and peaches with a touch of eucalyptus.
Finish: Long finish of bitter chocolate with a lingering sweet blood orange twist.
Initial Score: 7.9
Final Score: 7.1
---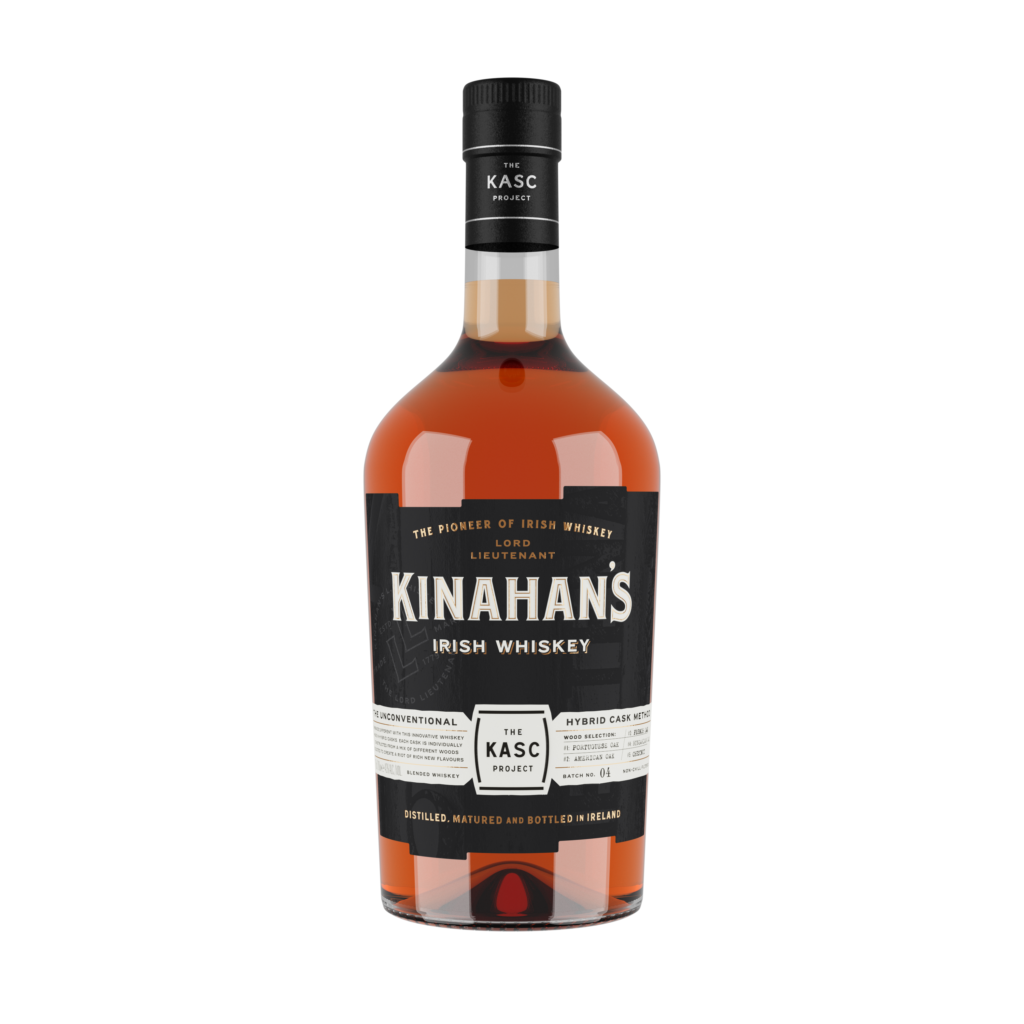 The Kasc Project is an escape into the new and previously unknown ways of whiskey and is made using hybrid casks. Each cask is individually constructed from a mix of 5 different types of trees, each selected to create a blend of rich new flavours. The casks include American Oak, French Oak, Hungarian Oak, Chestnut and Portuguese Oak. Daring and very unconventional, this dram is a riot of wood and diverse flavours. It scored second highest of the night and was loved for its bold wood flavours and full-bodied finish.
Nose: Red plum, hints of pear, red apples, tropical fruits, and Mediterranean caramel spice.
Palate: Vanilla oaky notes of tropical fruits & chocolate caramel and touches of sun-dried raisin & fig.
Finish: Gentle nutmeg, orange, clove, floral sweet honeycomb & pineapple.
Initial Score: 7.6
Final Score: 7.4
---

Bushmills is a truly unique Single Malt from the oldest licensed whiskey distillery in the world dating back to 1608. The malt is entirely unpeated and in every drop is carefully distilled three times for purity and smoothness compared to the norm of only twice. The whiskey is then left to mature for a minimum of ten years in select American oak ex-bourbon and ex-oloroso casks. A classic Irish dram and while well-liked this faced fierce competition this evening scored lowest of all.
Nose: Very lightly scented with nutty ice cream and sherry.
Palate: Rich dried fruit and chewy toffee.
Finish: Medium finish, thick and fudgy.
Initial Score: 6.5
Final Score: 6
---
That concludes our March Irish adventure and we encourage you to explore Ireland's diverse selection of whiskies in contrast to the more common and well-known Scottish distilleries. Each region had its own unique blend of flavours and styles and deserves to be appreciated. March was a tough one for many of us here in Brisbane and our hearts go out to all those affected by the floods. We hope everyone is safe and as well as can be and that you'll join us for a slight reprieve in April for our journey through the tastes of Islay.