October was a month we all looked forward to with the arrival of our annual blind tasting event. Once a year we select a range of unique and varied whiskies to test our members' knowledge and senses and this time was no exception; we prepared a wonderful line-up that brought about some very interesting responses. We had quite a large turnout this month and were very excited to bring out a fifth bottle, the drams selected had all been offered at various tastings before and some members were spot-on in their answers with others providing some entertaining feedback. We'll tell you the selection and our members' responses and the overall blind score compared with the official tasting notes below.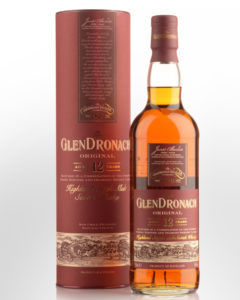 Starting the line-up with a very sherry-rich highland single malt, the Glendronach is a staple among well-balanced Oloroso and Ximenez cask-finish whiskies. Our members instantly recognised the classic sherry malt notes and Christmas spices with guesses ranging from Glenmorangie to Glenlivet and a few hitting the nail on the head instantly recognising the well-known flavours of the Glendronach.
Nose: Raisins, cinnamon with hints of hazelnuts
Palate: Buttery dark fruit developing into chocolate and marmalade with notes of spiced raisins
Finish: Smoky toffee and nut brittle
Score: 6.8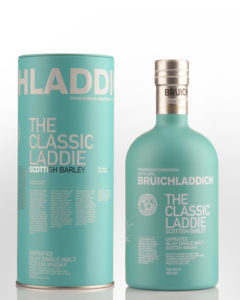 Matured in American Oak and representing the classic unpeated style, this one was intended as a surprising follow-up to the well-known sherry finish and it definitely came as a curveball to quite a few members. We had a very wide array of guesses ranging from Highland Park to Dalwhinnie to a Japanese Whisky, a few members picking up on the sweet, young, and toffee notes of this dram but none were able to pin it down. Following the more popular and aged Glendronach, this one took a surprising dip in score.
Nose: Sweet with barley and hints of honey
Palate: Apples and white grapes with touches of brown sugar
Finish: Rich malt with toffee and sweet honey.
Score: 5.3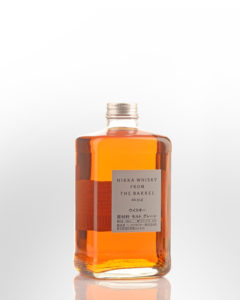 Heading away from Scotland for our next choice, the ward-winning Japanese Nikka from the Barrel was an obvious one to surprise and test our members' knowledge. This blend combines both single and grain whisky which are then married in a variety of casks ranging from bourbon to sherry and refill hogsheads; a huge depth of flavour intended to throw a delicious spanner into the works of the nights' tasting. It definitely worked with our members bewildered trying to pin this delicious dram's origin down with guesses ranging from a rum finished whisky to various distillations from Balvenie; none were able to get this one right although score-wise it was a favourite of the night.
Nose: Notes of fresh-cut flowers and fruit with spice and oak
Palate: Full-bodied and punchy with touches of spice, toffee, caramel, and a mouthful of fruit
Finish: Long, warm, and fruity
Score: 7.6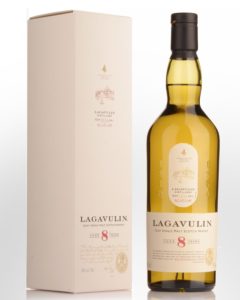 Returning to the homeland with a well-known and widely-loved scotch we have the delightfully peated and balanced islay in the Lagavulin 8yo. Our members instantly recognised the traditional peat and flavours of Islay although only a few were able to pin the specific distillery with guesses ranging from Caol Ila and Ardbeg to Laphroaig. We love our peat and everyone was pretty close to the mark with this dram which scored the highest of the night.
Nose: Honey-roasted nuts with fresh cedar and notes of sweet burnt sugar
Palate: Smoky peat followed by barley, sugar, and marzipan
Finish: Layers of apple crumble and toasted almonds with a kick of spice at the end
Score: 8.1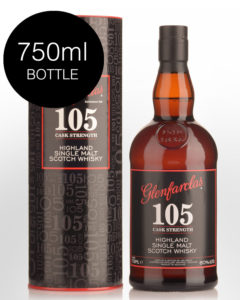 Finishing off the night with a very bold cask-strength whisky, the Glenfarclas was the first distillery to release a barrel proof single malt whisky. Rare for a Glenfarclas dram to lack an age statement, there are suggestions that it is matured for around 8-10 years in a mixture of ex-sherry and ex-bourbon barrels. While it scored high amongst our members and a few were able to recognise the punch of a cask strength dram, none were able to pin this distillation down with guesses ranging from Auchentoshan to Balvenie.
Nose: Strong sherry with touches of cream and smoky coffee
Palate: Spicy and peppery oak, hazelnut and dried fruits with a hint of Armagnac
Finish: Long, peppery and nutty
Score: 7.1
So concludes our annual blind tasting and it was great to see quite a few members spot-on in their guesses as well as hearing some of the tasting notes when the whisky is kept secret. A blind tasting can be a lot of fun and a great way to learn more about whiskies and the wide variety of flavours and range. This month's blind was so well received that we are listening to member feedback and will start to hold more blind tastings throghout the year.