With the change in seasons well underway, we return to the home of the most iconic whiskies for this month's tasting, Scotland. To the great pleasure of our members, this month we embarked on a Scottish Peated journey. Commencing our journey in the Isle of Sky and moving to the Queen of the Hebrides, these islands are internationally famous for their whiskey distilleries and our members were very eager to get their hands on this month's selection. We had 24 members and our selection included some of the more well known distillers and a few unique drams. Starting with a classic staple, the Talisker 10 followed by the Ardbeg An Oa, the Port Charlotte 10yo, the Laphroaig Select Cask, the Morrison Distillers Mac-Talla Mara Cask Strength, and ending with Coopers Choice 2013 Bunnahabhain 7yo Heavily Peated Cask.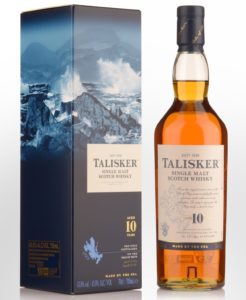 A classic staple from the Isle of Skye aged in American Oak and the winner of multiple awards time and again; the Talisker 10 is a delicious and easy-drinking go-to for any occasion. The blend of peat and a salty seaside breeze balanced with touches of fruit make this a spectacular dram. Common notes from members include the love of smooth peat and smoke. Quite a few remarked this as being a bottle always kept in stock on the shelf at home.
Nose: Fresh thick smoke with hints of apple, maritime salt, and seaweed.
Palate: Peat and pepper with a touch of brine and barley developing into notes of orchard fruit.
Finish: A long finish with notes of toasted malt and embers.
Score: 7.6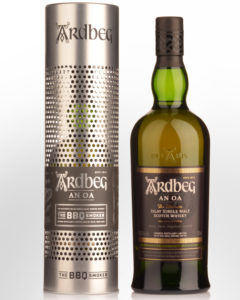 An iconic name among scotches, Ardbeg is renowned for being a powerhouse among the Islay drams but the distillery shows its softer side with the An Oa. Named after the Mull of Oa with offers the Kildaton Coast some protection from the rough Atlantic, this distillation is intended to be more approachable and rounded whilst maintain the iconic style of Ardbeg. Our members noted the sweeter flavours and crisp softness unattributed with Ardbeg.
Nose: Notes of butterscotch, honey, and citrus sweets.
Palate: Bold but smooth peat with hints of cigars, golden syrup, and tropical fruits.
Finish: Smoky treacle with a touch of peanut brittle.
Score: 7.9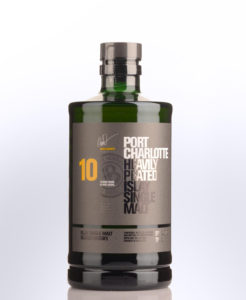 Introduced by Bruichladdich as a flagship Port Charlotte expression and the ultimate "Islay" Islay scotch, it's peated to 40ppm and seductively smoky on the lips and a joy to drink. The master distillers have used a combination of first-fill American Whiskey Casks, second-fill American whiskey casks, and second-fill French wine casks to create a unique, complex peaty delight full of flavour. Of special note amongst members was the delicious biscuit notes and lingering finish.
Nose: Salted caramel brownies, hints of flamed orange with a hearty dose of seaweed.
Palate: Oakish smoke with sweeter notes of custard, biscuits, and a touch of white grapes
Finish: Ginger biscuits, toasted rye and dry peat smokiness.
Score: 7.9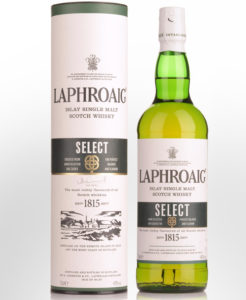 Tagged as the perfect introduction to the Laphroaig range, the Select is great dram drawn from a fantastic selection of casks by the distillers at Laphroaig ranging from Oloroso Sherry butts, white American oak, Pedro Ximenez, quarter casks, and first-fill bourbon barrels. Remarked as smooth and sweet peaty delight, the Select is another staple of the Islay region and great for those newer to peated whiskies.
Nose: Classic medicinal peat notes with hints of chocolate sweetness and barley.
Palate: Subtle peat with strong touches of citrus fruits like lemon, green apples, and mint.
Finish: Medium length finish with a dash of baking spice and a lingering peat.
Score: 7.3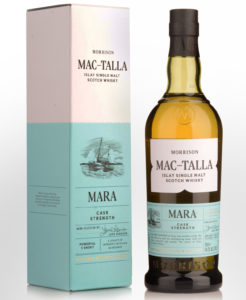 The Mac-Talla whiskies are a new NAS range from indie bottler Morrison. Made of only Islay malts with the exact combination remaining a guarded secret, the Morrison family have had close ties Bowmore so quality is to be expected. They've successfully produced a delightfully complex whiskey retaining great flavour at cask strength.
Nose: Earthy peat, fresh campfire with citrus notes and pepper.
Palate: A bold smoke and peat followed by malty sweetness, intense citrus and white pepper.
Finish: A medium finish with malt candy and more peat with a maritime touch.
Score: 7.7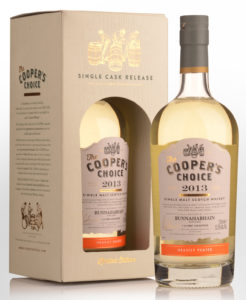 Located at the most remote and northern part of Islay is one of Scotland's greatest distilleries known through the world, Bunnahabhain. Traditionally they split their production between peated and un-peated drams; this masterpiece is definitely of the former variety. A young distillation from single ex-refill bourbon barrels, this bold scotch is a well-balanced powerhouse. The Coopers Choice aim is to take whiskies from the finest distilleries and craftsmen in Scotland and share them with the world.
Nose: Sea breeze, hints of fish, and a smouldering bonfire.
Palate: Bursting with tropical fruits, smoked meat and tar with notes of peat and spice.
Finish: A long and lingering smoky peat and seal salt.
Score: 7.3
It's a significant challenge covering such an iconic region of whisky production with a select number of drams and there are definitely many more delightful must-try whiskies from Islay. We hope the few we picked for our September tasting encourage you to embark on your own peated journey and try some of the other great scotches available from the larger distillers and the smaller indie bottlers of Islay and the Islands. See you next month!