After having to delay our tasting due to another change in the COVID situation, we were all very eager to enjoy a good dram and immerse ourselves in the wonderful distraction of new whiskies. This week we embarked on a journey to the New World with five award winning American themed whiskies covering a very broad range of flavours and age statements. Starting the night in the heartland, the Balvenie 12yr old American Oak is first in-line, followed by the Westward American Single Malt, the Sazerac Rye, and then finishing the night with two the Balcones Single Barrel and the Balcones Brimstone Texas. What surprised us most were the scores from our members as American range divided opinions and had something for everyone.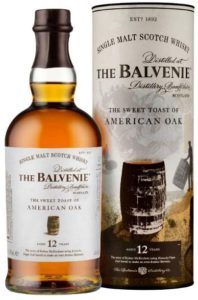 The first in Balvenie's Stories range of whiskies, this whisky takes inspiration from malt master Kelsey McKechnie and her idea to import virgin oak barrels from Kentucky, toast them on site, and fill them Balvenie's ex-bourbon oak aged whisky. Starting off with the oldest whisky of the night, this one was thoroughly enjoyed by everyone scoring a 7.6 overall.
Nose: Malty fudge with layers of ginger and cinnamon.
Palate: Candied orange, toffee and butterscotch with hints of honey and spices.
Finish: Rich and malty with a gentle touch of vanilla.
Score: 7.6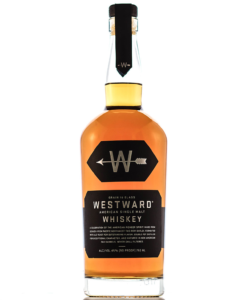 With a background in craft beer, Westward is a relatively new distillery having unveiled their first whisky in 2012 with a limited single barrel edition release. Using larger full-size barrels they also age for a minimum of four years compared to the Scottish three-year standard. This particular single malt is aged for roughly five years in new oak barrels creating a variety range of flavours and surprising depth. Well-liked but following some hard to fill shows, this dram scored a 6.1.
Nose: Oak and poached fruit with wisps of clove and cinnamon.
Palate: Fruity malt and woody notes with hint of dried citrus.
Finish: Medium to long vanilla oak finish.
Score: 6.1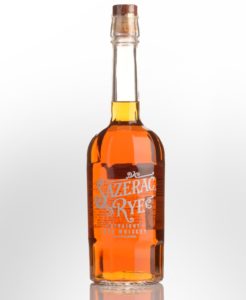 Dating back to the 1800's and embedded in the traditions and history of New Orleans, this renowned whisky formed the base for America's first branded cocktail. This 6yr old version is produced at the famous Buffalo Trace Distillery. Scoring higher than the Westward, this classic was well liked by almost all with a final score of 6.9.
Nose: Caraway and Dill followed by green apple and sweet spices.
Palate: Soft spices followed by dried apples and vanilla oak.
Finish: A long dry coconut, rye bread, and soft mint finish.
Score: 6.9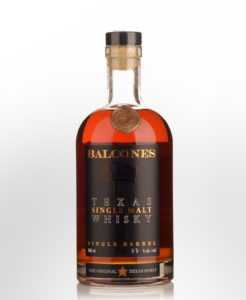 Another new distillery, established in 2008 in the heart of Texas using local grains, barley, and water the team at Balcones set out to create a unique whisky bursting with flavours and character. This particular distillation doesn't have an age statement, though is matured in French Oak Barrels for a minimum of three years. The winner of multiple awards, our members thought it passed the test scoring it a 6.8.
Nose:  Aromas of tropical fruits, dried red fruits, shaved oak, and smoked meat.
Palate: Toasted nuts with notes of tropical fruits like pineapple and guava followed by subtle spices.
Finish: Dry oak and toasted nuts with a hint of peppery spice.
Score: 6.8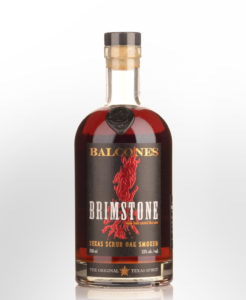 Taking a different approach to smoked whiskies, the team at Balcones have tried something completely new and smoked the very whisky itself to develop the unique BBQ flavours of this dram. Bottled at 53% with no added colour or chill-filtration, this whisky is definitely unique and seemed to create a love/hate relationship amongst our members scoring a controversial 5.8 overall.
Nose: Smooth old smoke, charred steak, dried dark fruits followed by sweet honey and brown sugar.
Palate: Notes of Smoky BBQ Sauce, simmering meat and garden spices with a hunt of black pepper.
Finish: Big and bold smoky flavours with a touch of charcoal.
Score: 5.8
The overall scores this week reflect a great deal of contrast and contention amongst members with many loving or hating some of the line-up; there was something for everyone this week and whilst it's simple to have a selection that's a crowd pleaser, moving beyond our comfort zones and trying new drams is a key part of enjoying whisky and celebrating the art of distillation around the world.