With our February tasting falling just a couple of weeks after Australia day, it seemed fitting to sample a selection of Australian drams. Our Gauger put together a selection that combined some new to market, mainstays, popular and a premium whiskey new to market.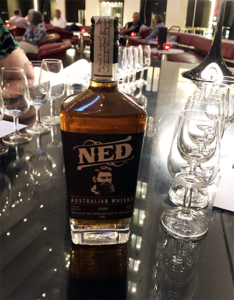 We kicked off the night with Ned, a very newly released Australian made whisky with not much information available other than a depiction of Ned Kelly on the label that strongly resembled one of our bearded members.
This blended whisky had previously only been made for premixed cans and was only newly available for ordering through Dan Murphy's, delivered directly by the distiller. It was definitely not a premium whisky designed to be enjoyed neat, but it still wasn't as bad as it could have been. It had a soft bourbon sweetness and a faint scent (almost taste) of eucalyptus if you could believe. While this wouldn't necessarily win awards, it was still drinkable neat and could actually become something if given the opportunity to age a few more years.
Scoring in everyone's mid range, it received an average 5.25 out of 10.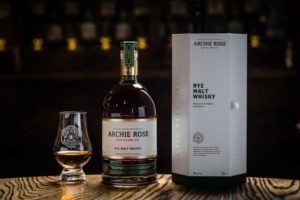 Too eager to make this the last bottle of the night, a unanimous decision was made to move straight to the Archie Rose Rye Malt Whisky. This was a first release we had to join a waiting list in order to have the opportunity to purchase, before it sold out like the Chocolate Rye a few weeks earlier.
Although they promote that the barrels for this whiskey were aged in the maritime air of Sydney Harbour, it contained no noticeable saltiness that scotches like Tallisker present in abundance. Instead it presented faint spice aromas, with subtle flavours of soft ginger and freshly baked deserts. While the spice was soft and desert like, this whiskey was not incredibly sweet, which worked to some taster's favour and against other's.
Overall, it scored 6.8 out of 10.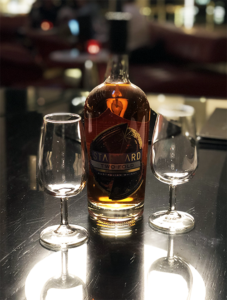 Our selection of Starward whiskies came from a trip our Chieftain made to Melbourne last year, ensuring he visited the distillery at least once. He strongly recommended that any whisky lover traveling to Melbourne makes it a destination, preferably on one of their dinner pairing events.
The first bottle he brought back was Two Fold, a double grain whiskey made from a combination of malted barley and Australian wheat, and aged in a variety of Australian red wine barrels barrels. This was an easy drinking whisky with more of the soft spiciness we tasted in the Archie rose. Not necessarily exceptional, but at $65 a bottle, it's definitely one of the more affordable, drinkable Australian whiskies.
It also attained an average 6.8 out of 10.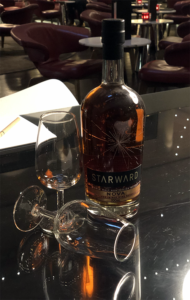 One of the first and a mainstay of the Starward lineup, the Nova was smoother with less of a grain taste. The wine barrel ageing had given the whiskey not just a subtle sweetness, but also a bold reddish colour.
It scored an average 6.5 out of 10.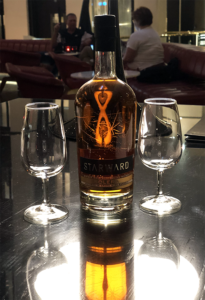 Aged in XXXX wine casks, the Solera carried across more complexity than the other two Starwards, with more of a deep throat warmth and sweetness. Some noticed a faintly medicinal note on the nose, though this made way to the softer sweet notes on tasting.
The Solara was the average favourite of the night with a score of 7.2 out of 10.
It's worth noting that these Australian whiskeys, which can be quite different to more traditional Scottish single malts, experienced a wide range of scores. While it may have looked as though everyone found them all to be mid range, in truth everyone had a favourite while many had some they really didn't enjoy. Their resulting scores seemed to bring everything to the middle.