To kick off our July tasting we had to first go through the formalities of our AGM. Every year in July we renew memberships, take on new members and re-elect committee positions, and with the help of a glass of Glen Grant 10-year-old (Jim Murray's 2018 best single malt under 10 years), we were able to get through it painlessly.
There were no changes to the committee positions, which means for the next year the QMWS Grand Central Sept. will continue to be managed by the following committee members;
Chieftain & Scribe – Nath Martyn
Exciseman – Rick Dennis
Gauger – Larry Allan
Bard – Mark Harwood
 We covered a few points, such as the upcoming whisky expo and tastings of interest coming up in the next few months, then started with the tasting we were all looking forward to.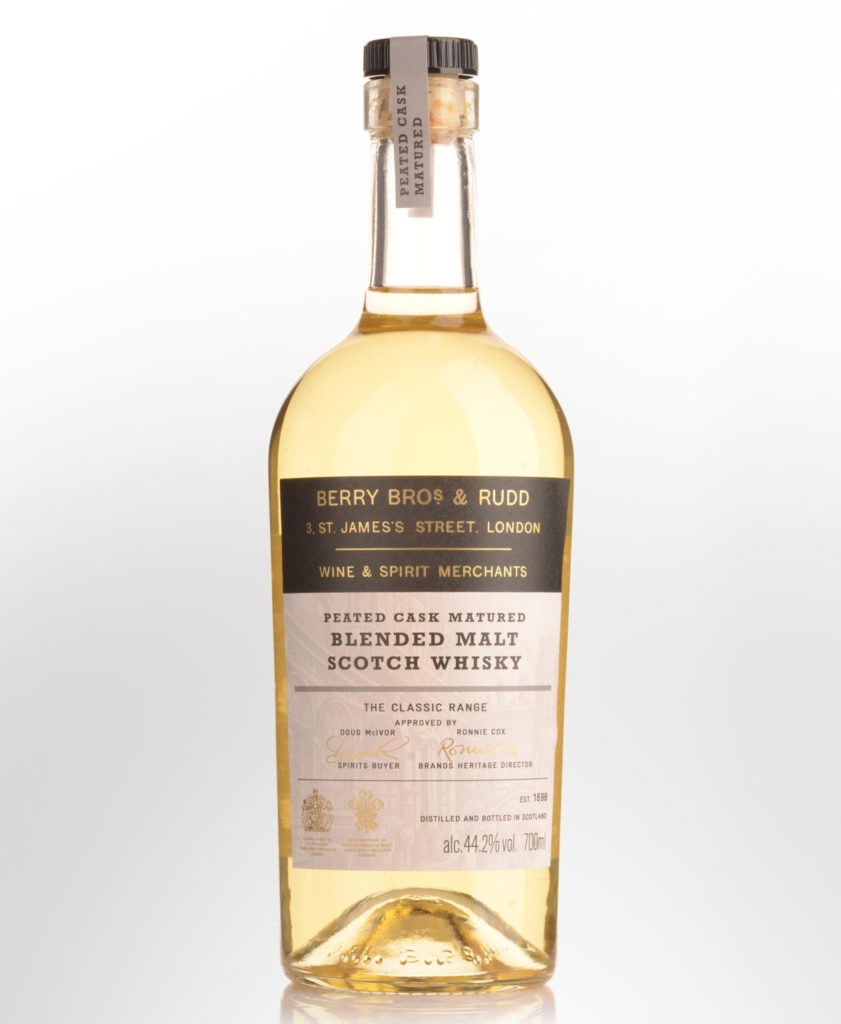 While this blend isn't necessarily a peated whisky, it has been matured in barrels that previously contained heavily peated malt. The result was an interesting and evolving taste.
To the nose this came across quite peaty, yet to the taste the peat was subtle compared to the taste of alcohol, surprising when this was only 44.2% abv. Considered a little rough and young at first, after letting it sit the peat dissipated and allowed some light, sweet flavours to come to the surface and even release a nice lingering tail.
Scores were fairly consistent with this one, ranging from 6 to 8 for an overall average 6.4 out of 10.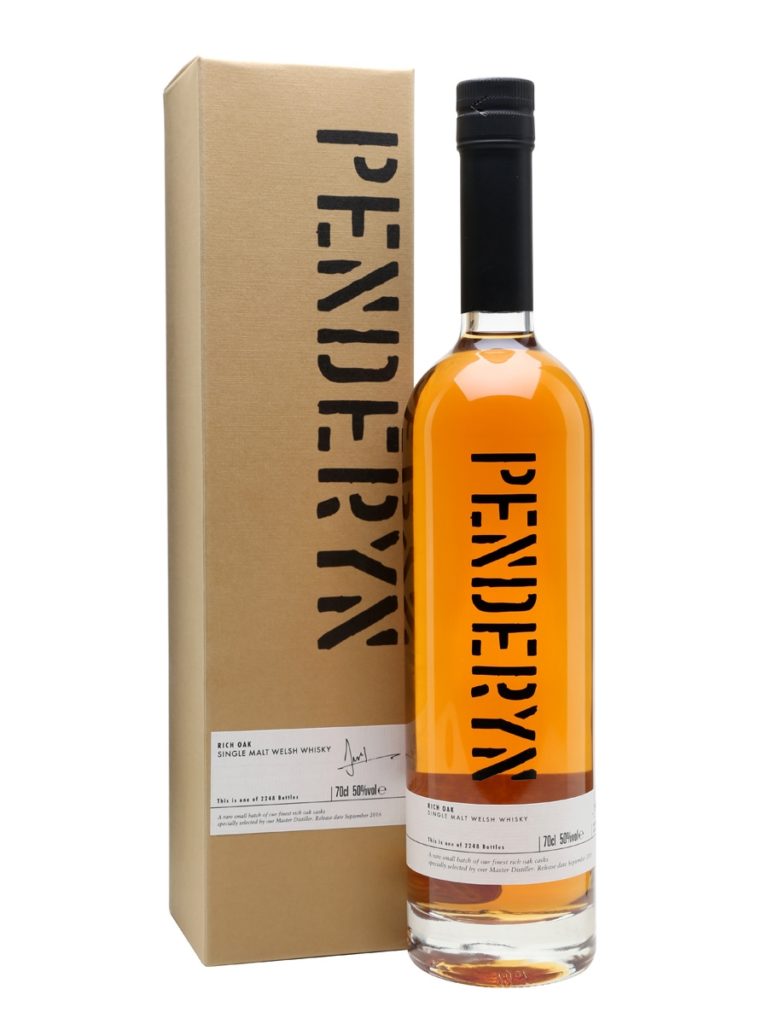 The next whisky was a holiday dram brought back from a Nath's trip to Wales in 2017. Penderyn is one of only two whisky distilleries in Wales and made their own specially formulated barrels to age and create a rich smooth whisky
To the nose there was a wonderful perfume like smell, with the first taste carrying light flavours of lychee and stone fruits. Thick and warm in the chest, this dram went down smoothly with wood notes following the fruit flavours, finishing with a long, dry aftertaste.
Opinions were divided on this as the score range increased between 5 and 9 for an average of 7.3.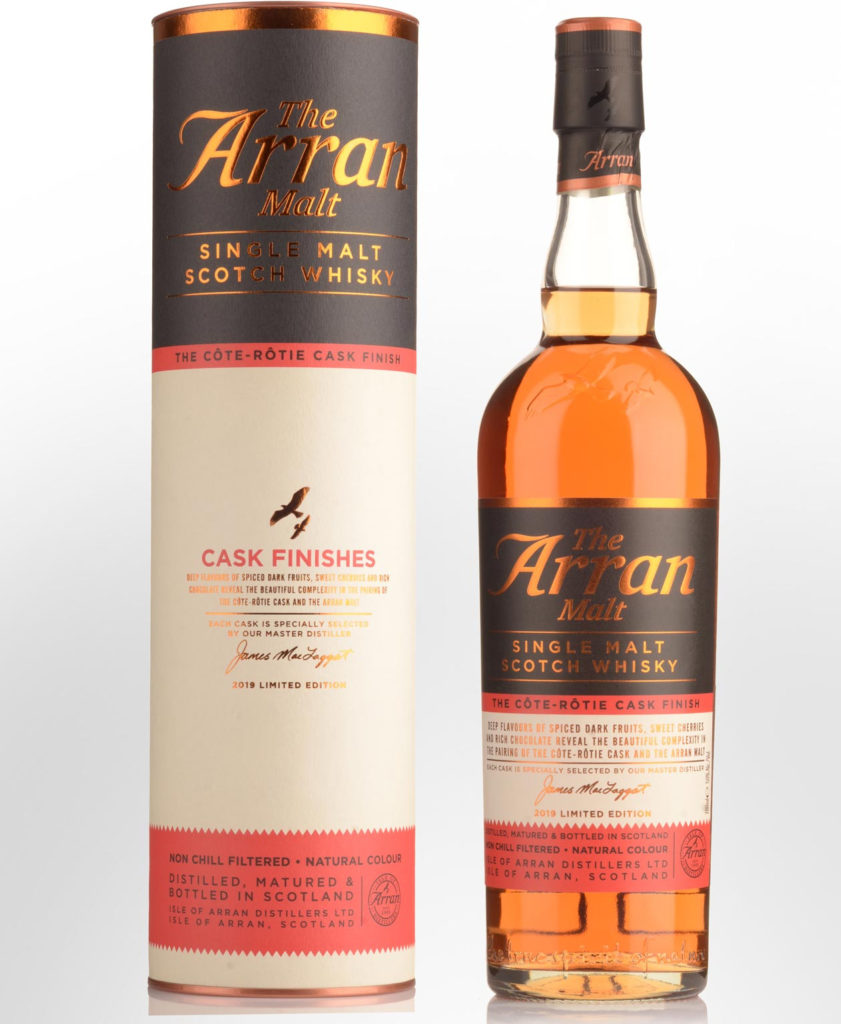 A limited-edition whisky, this was surprisingly smooth for a cask strength dram, noticeably smoother than the previous Penderyn which had the same 50% abv.
There was a fantastically aromatic nose, smooth yet bold body and a long tail.  Red berries, dried fruits and a touch of coconut were all wonderfully balanced here, with faint spice notes of the European oak that once held Côte-Rôtie red wine in France's Rhone Valley.
A well-received dram, the median score sat around 8, though with a few 5 scores it came out with an average of 7.15 out of 10.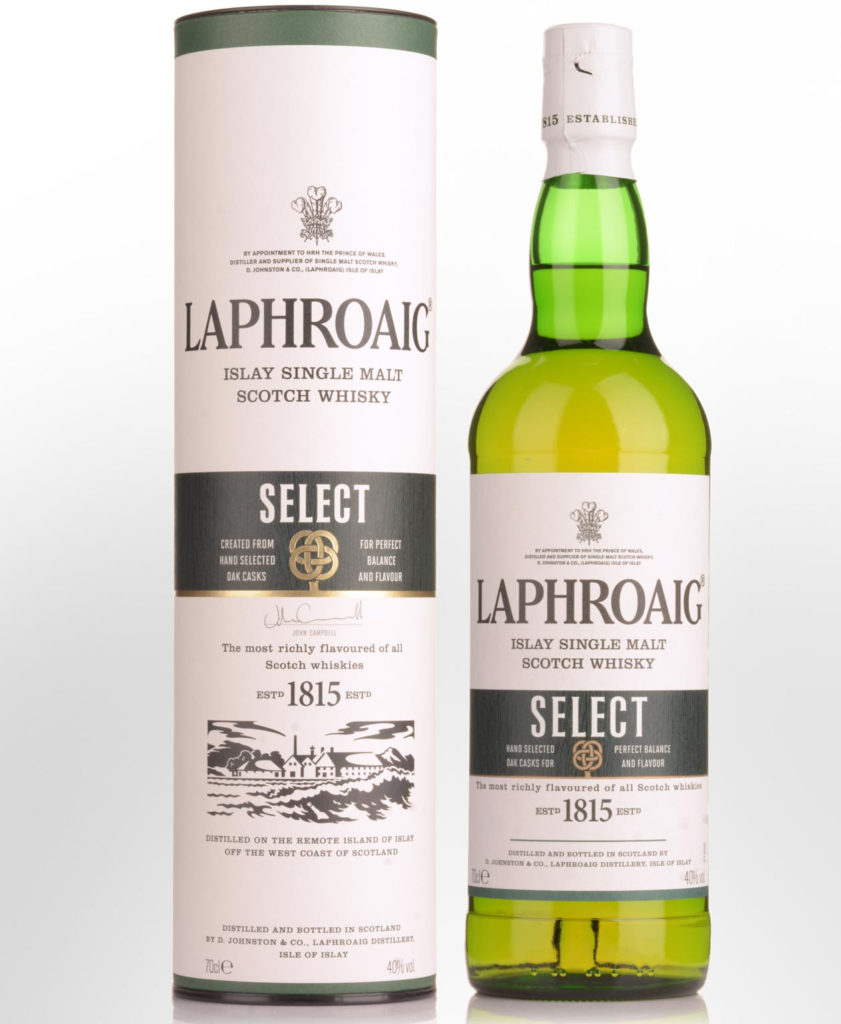 Thanks to some careful line-up planning (or a lucky fluke) we finished the night with one of the cheapest yet most popular whiskies.
Starting out with subtle peat notes, they become more pronounced without overpowering the floral flavours within. There was consensus that this dram had good strength, a clean start, mild peat and a nice finish. While we managed to pick up this dram on special at $70, even the RRP of $90 was thought to be fantastic value for money. Some members were even planning to go shares in ordering a case.
The scores were mostly high, with one member even giving it a 10 to come out with an average 8 out of 10.
While our Chieftain often dons a kilt for tasting nights, he wasn't the only one this time. Peter, a former member from a few years ago returned, equally excited to see another whisky lover in a kilt.
The committee will be attending the Queensland Whisky Expo next weekend to source and plan out tastings for the year ahead. There are still tickets available so don't miss out on this incredible event.