After missing three months of tasting due to the COVID 19 lockdown, we finally got together for our long awaited peated tasting. With half our members meeting in person at a committee member's home, and three separate groups picking up tasting packs to join in remotely, we went through a delicious selection of smoky drams.
Everyone was keenly catching up on the past three months so we forewent our usual tasting and scoring ritual, but the selection was as follows;
QMWS Grand Central Peated Blend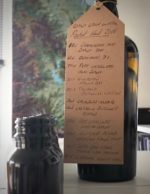 Since 2018 we have been adding the drips and dregs of peated whiskies to this bottle and it was finally full and ready for sampling. In spite of its random formation it turned out to be surprisingly smooth with a unique peat flavour, that will probably never be tasted again. Though it was made up of renowned whiskies such as Bruichladdich, Kilchoman, Talisker, Lagavulin and Laphroaig.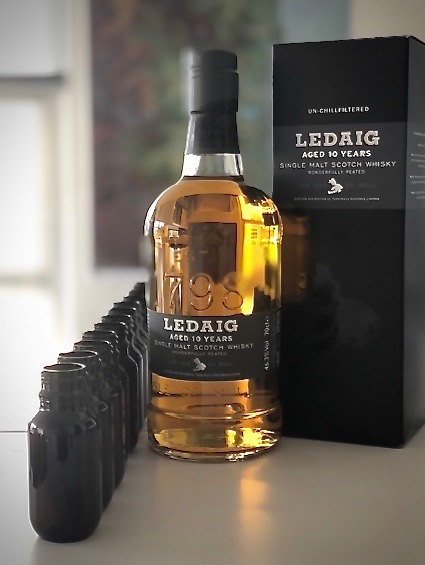 Brought back by Isabelle from a trip to Scotland last year when she visited the distillery on the Isle of Mull, this was the only non-Islay whisky of the night (not counting our signature blend). The peat flavour was interestingly dry with pepper and earthy notes. We love getting bottles brought back by members on their travels.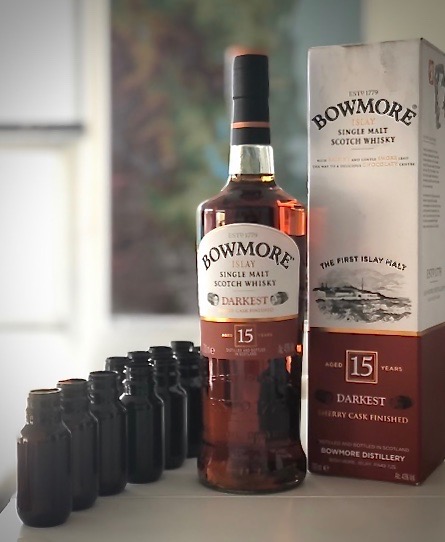 A purchase made at the 2019 QMWS Whisky Expo, this expression has been finished in sherry casks, resulting in a wonderfully dark red hue. To taste, there are obvious sweet notes such as raisins and hints of chocolate, all wrapped up in smooth Islay smoke.
Laphroaig's classically oily peat flavour is infused with a complex combination of wood, fruit and spice. This is through an ageing process combining ex-bourbon barrels, followed by 19th century style quarter casks, and finished in European Oak butts.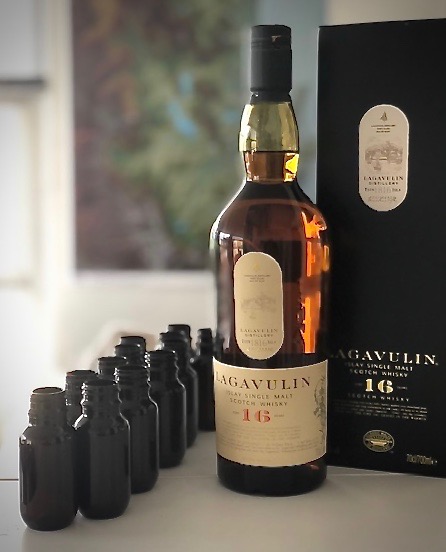 Like a bandaid for the soul, Lagavulin's medicinal peat flavour leads into a dry smoke, complexly wrapped in subtle sweet, spice notes brought forward by sherry casks. All this with a wonderfully long finish, Lagavulin always satisfies.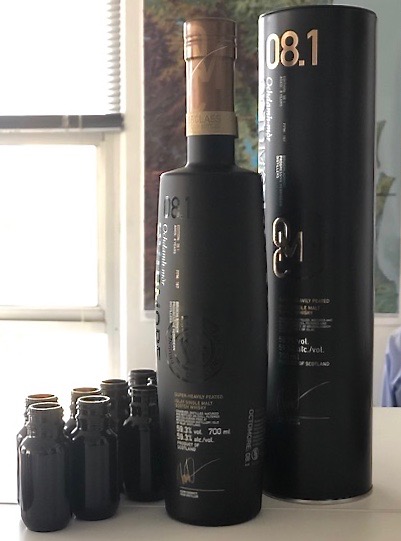 Finishing the night on a big peat taste, this rendition of Octomore was softer than previous expressions, but still the heaviest smoke of the night. Aged 8 years and delivered at a powerful 58.9% ABV, the dram was smooth enough for that figure to be a surprise to many.
It was fantastic to be able to see everyone again and we are looking forward to next month when we resume our regular tastings at a new inner city venue. So stay tuned and be ready for what's next.