It had been a while since we'd done a blind tasting, so for his first selection as Gauger, Larry put together a selection that included some classic Scottish single malts, surprise blends and special editions from renowned distillers.
This put our tasters to the test to see who could pick the regions, distilleries or even the exact dram we were sampling. Unbeknownst to our members, these whiskies were all decanted into different bottles before being covered with paper bags, ensuring no assumptions would be made based on the bottle… ha ha ha.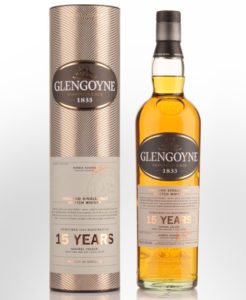 Glengoyne claims to have the slowest distillation process in Scotland, making every dram quite unique. Situated on the Highland/Lowland border, unpeated and aged in ex-sherry casks, this was intended to be a difficult dram to pick.
Blind taste – To the nose, some thought it had the smell of a Speyside whisky, but it was found to be sweet and smooth t the palate with an element of smoke and spice. There was talk of it having been aged in port or sherry barrels and some discussion around it being either a highland or a lowland whisky.
Some assumptions as to the distillery included Auchentoshan, Aberlour and Bruichladdich. Once someone noticed the distinctly turquoise colour of the bottle under the paper bag, many were certain this was The Classic Laddie.
Before all reveals, Glengoyne 15yo scored an average 7.45 out of 10.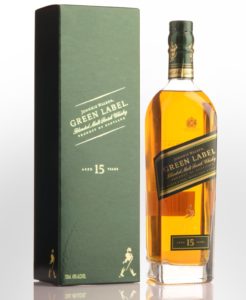 What followed was another 15yo whisky, this time the classic Johnnie Walker Green Label. We always like to include a premium blend in our blinds, and Larry felt using the same one from our last blind tasting would be a tricky test.
Blind taste – The first thing most noticed here was how smooth this dram was. There was a slightly chemical scent on the nose at first, but this soon disappeared with hints of peat, vanilla and some other flavours that were hard to discern. While it was enjoyable to drink, there was very little to the finish.
Thought to be peated, distillery suggestions included Laphroaig, Arran, and a few Highland distilleries, but no one was truly sure.
It scored an average of 7 out of 10.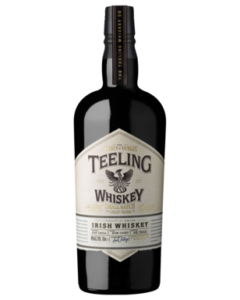 At our Irish tasting earlier in the year, the Teeling Small batch was quite well received. Matured in ex rum barrels, it carries across some sweetness and wood flavours with a characteristically smooth Irish finish.
Blind taste – The sweetness was instantly noted, along with the smoothness and the long tail. Some noted a faintly medicinal flavour at first, though a drop or two of water helped to dispel that. Based on the smooth, easy drinking of this dram, most felt it was either a speyside or irish.
Red Breast was considered a possible source, as well as Glen Morangie (sherry cask) and even some thoughts of it being some kind of bourbon.
It scored an average 7.1 out of 10.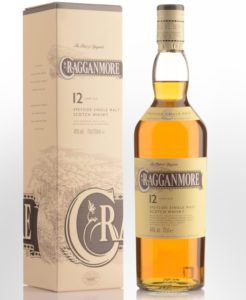 A Speyside whisky, Cragganmore is known for fragrant, sweet notes with a smoky, salty flavour to the finish.
Blind taste – Surprisingly, this wasn't too well received on the blind taste. Some did note the slight peatiness, but it was thought to be a bit rough and not well balanced. While there were tasters who enjoyed it, others thought it was a bit rough and nasty. This was interesting considering Cragganmore had been well rated at previous tastings.
None thought this was a Scottish or Irish whisky, with suggestions including Japanese and even Starwood from Victoria, Australia.
It scored an average 6.55 out of 10.
Hailed as a well-balanced marriage of peat and sweetness, this edition has been aged in American oak and sherry casks.
Blind taste – naturally, the peat lovers enjoyed this, but still felt it may have been lacking a little on the smoky side with somewhat of a flat finish. It mustn't have been lacking in peat too much though, as suggestions included Kilchoman, Ardbeg and Laphroaig.
It scored an average of 8 out of 10, making it the clear favourite of the night
Don't miss our September tasting as we sample five whiskies from the Indian Amrut Distillery.