A return to lockdown in Brisbane led to a smaller group this month, though with a rather unique whisky selection.  Restraining ourselves to only four bottles due to the smaller number of attendees, we definitely had an abundance of reactions.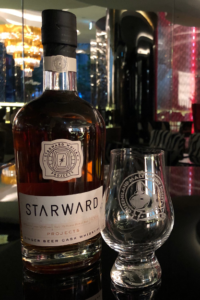 The first bottle of night is a unique Australian whisky with a great story behind its cult-like success. The Starward Ginger Beer Cask was a happy accident whisky. The distiller at Starward distillery was making some ginger beer at home and wanted to age it in a barrel, so he borrowed one from Starward. The homebrew ginger beer did not turn out, but they experimented with filling the now-empty ginger beer cask with whisky, resulting in this limited release. This particular bottle was purchased by a member from the distillery and was the last bottle of the initial batch. While it wasn't to everyone's taste, those who did like it absolutely loved it.
Nose: Orange and dark chocolate
Palate: Strong spice, vanilla and pineapple.
Finish: Sweet raisins and figs with lingering candied ginger.
Score: 6.1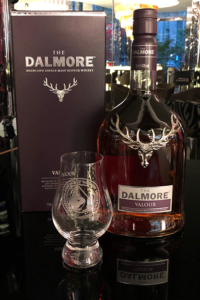 Normally a travel exclusive, this bottle was brought back from holiday by one of our members. This particular distillation from Dalmore is a blend of ex-bourbon and sherry cask whiskies that are finished in Port pipes. While it was enjoyed by almost everyone, quite a few members noted that it lacked in body and would be better as a cask strength to fully enjoy the depth of character.
Nose: Toffee, raisins, and candied orange peel.
Palate: Chocolate with treacle, malt, and a touch of nutmeg.
Finish: Warm with hints of cinnamon.
Score: 7.3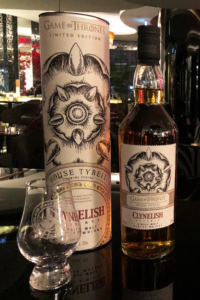 As far as we know, this is the only cask strength GoT release. It had a beautiful nose and a surprisingly smooth palate for such a high ABV. This whisky was a true delight of the evening and scored the highest. Little did we know at the time, now that this whisky has sold out in most stores, those that have a few bottles left are selling them for $399 each.
Nose: Fresh tropical fruits like papaya and mango.
Palate: The burst of fruit transitions into rich vanilla and floral notes.
Finish: Complex but sweet, maritime notes with a lingering waxiness.
Score: 7.7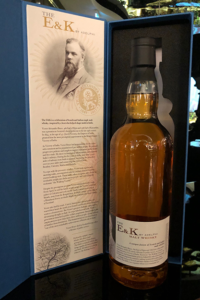 Finishing the night with an even bolder cask strength, we were excited to get our hands on this premium Scottish and Indian fusion. At first, this was very abrupt but became much more enjoyable with a drop or two of water. The water softened the profile and drew out the fruity-oily Speyside notes and the creamy texture for a much more balanced palate. Overall this wasn't to everyone's tastes, with some loving it and others unimpressed.
Nose: Notes of tropical fruit and spice.
Palate: Hints of sherry shifting into toffee, apple, and subtle peppermint.
Finish: Dried fruits, a return of the sherry notes with bold, lingering flavours very traditional of Amrut distillations.
Score: 6.9