This month's tasting featured an international selection of fine drams as well as a secret surprise. It was a uniquely special event as we had the pleasure of meeting the distiller from Beenleigh Rum who unveiled their first ever whisky. We were delighted to taste the new libation from Australia's oldest distillery.
Nikka Single Malt Yoichi (45%ABV NAS)
Commencing the evening in Japan the first whisky to try was the Nikka Single Malt Yoichi. In 2015 Nikka announced the discontinuation of both their Age Statement and Non-Age Statement releases; needless to say, we were eager to get our hands on the new whiskies that have arrived in Australia and to see how their chief blender has risen to the challenge.
Nose: Smooth and robust aroma with mellow peat evolving into candied citrus and spice.
Palate: Powerful and a little rough, notes of peat, smoke, spices, and nuts.
Finish: Short and subtle, a few of our members noted it was a little weak on the finish.
Score: 6.8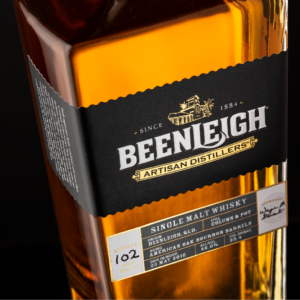 For those who don't know much about Beenleigh Rum Distillery, they are an award-winning rum distillery and the oldest in Australia, starting in 1884. Driven by head distiller Wayne Stewart, with a wealth of 40+ years of experience, the team have crafted their first Beenleigh Whisky, a piece of history for the historic Australian brand. We were fortunate to have Wayne attend our May tasting to present this Australian single malt.
Aged in a selection of ex-Bourbon American Oak barrels and matured in the Beenleigh warehouse, the whisky was left to develop for five years as the bold flavours matured over time. The result, an ensemble of Crème brulee, shortbread pastry, pear, banana, apple on the nose with a fruit-focused palate of banana, passionfruit, oranges with a hint of spice and a medium finish with light oak and tobacco. Malt character and diverse array of fruit aromas are showcased with the subtle bourbon oak influence – yielding a delightful expression. Incredibly intrigued by this drop, our members scored an average 6.9 out of 10.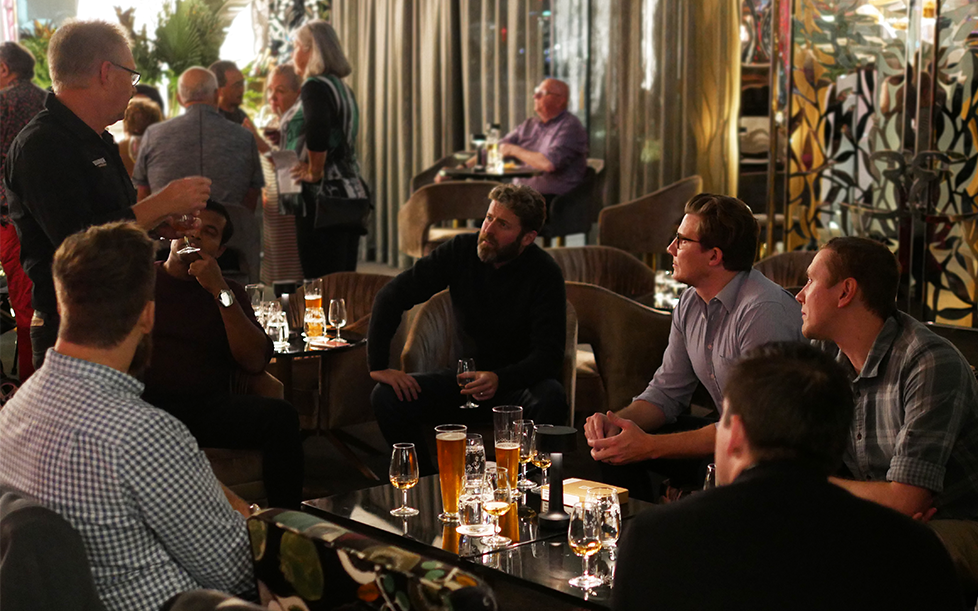 As a first foray into distilling and ageing whisky, it was an incredibly interesting drop and we can't wait to see what's next for the distillery if they continue this path. An incredibly limited run, this whisky is being added to the Distillery Exclusive range of small batch productions set for release on the 19th of June to Rum Club Members only. If you're keen to get your hands on one of these, you can join the Rum Club by joining the mailing list via the Beenleigh Distillery website.
Shelter Point Artisanal Single Malt (46%ABV, NAS)
Heading to one of the most beautiful locations for a distillery, next was the Canadian Shelter Point Single Malt. The gurus at Shelter Point use exclusively first-fill American Oak ex-Bourbon casks and they source their barley and their water from the very farm at which the distillery is located. Situated a few hundred metres from the coast with everything sourced directly, Shelter Point is a good example of how the key elements of local barley, local water, and maritime climate come together to create a smooth and easy-drinking dram.
Nose: Light and fruity.
Palate: Malt and honey, smooth and sweet like oatmeal-raisin cookies.
Finish: Clean and crisp.
Score: 7.2
Clan Denny Craigellachie 2007 (48%ABV, 10yo)
Returning to Scotland for an interesting independent release from Clan Denny, this bottling from the Craigellachie distillery is an unpeated single malt aged for 10 years in refill hogshead. Only 382 bottles were made making this a rather limited dram.
Nose: Malt and oats with notes of honey and biscuit.
Palate: Meaty and velvety full of savoury flavour and sweet notes to smooth it out. Interestingly, even though this was not a peated whisky, many members noted hints of smoke.
Finish: Medium to long becoming quite sweet with lingering butterscotch; a perfect balance to the full-body palate.
Score: 7.9
Bladnoch Adela (46.7ABV, 15yo)
One of a trio of 2017 releases from Bladnoch celebrating the reopening of the distillery. Many of our members had attended a previous tasting consisting only of the Bladnoch range and we were very eager to get our hands on another release from them. This particular expression comes from both American and Spanish oak oloroso sherry casks bringing a rich and noble depth of flavour.
Nose: Rich raisins with hints of wood spices.
Palate: Raisins, sultanas, fruit cake with cinnamon and chocolate.
Finish: Rich, warm, and long with oloroso sweetness.
Score: 8.3