For our March Irish Whiskey tasting we were fortunate enough to be provided a trio of Bishmills drams to sample in the lead up to St Patrick's Day.
Read the notes below to discover the right Irish Whiskey for you, from the oldest Irish whiskey distillery still in operation today.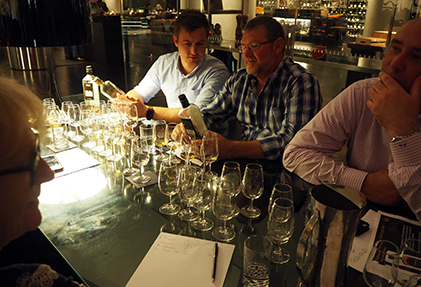 This is Bishmills' entry level whiskey and can be found at most good bottle shops, including Dan Murphy's.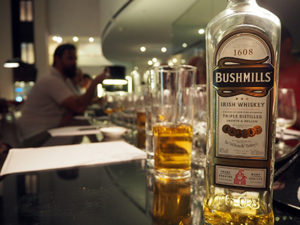 With a light nose and soft, sweet palate, many agreed that as an entry level whiskey, this was much better than many Scottish entry level drams.
Some members noticed faint citrus flavours, butterscotch, honey and vanilla, with a smooth, easy tail. Considered a good session whiskey for the night and very worthwhile for the price.
It scored an average 6.3 out of 10.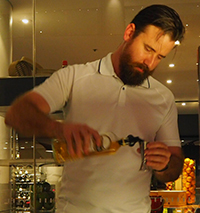 Thought to be more complete than the original, this Irish dram has benefited from the extra years in the barrel, with a smooth warmth and wonderful woody notes.
Some tasters picked up fresh flavours such as hints of vanilla and green apple, making for a good sipping whiskey. Others felt it lacked somewhat in the tail, with those nice, soft flavours disappearing a little too quickly.
It scored an average 6.9 out of 10.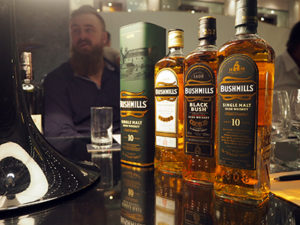 This was an enjoyable dram with some great sweetness brought through from the sherry ageing. Some felt, however, it was a step down from the 10 year old. A few Irish whiskey fans at the table mentioned that Black Bush often has a more complex flavour profile than what we were experiencing, leaving us to believe the recipe of this award winning whiskey may have changed recently.
Still, it had a warming dry sweetness that was quite enjoyable and scored an average of 6.5 out of 10.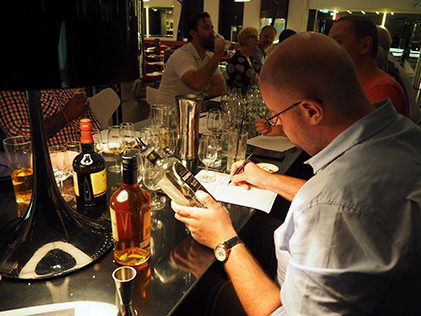 If anyone is looking for an Irish Whiskey this St Patrick's Day, or any day for that matter, Dan Murphy's often stocks the full range of Bushmills.